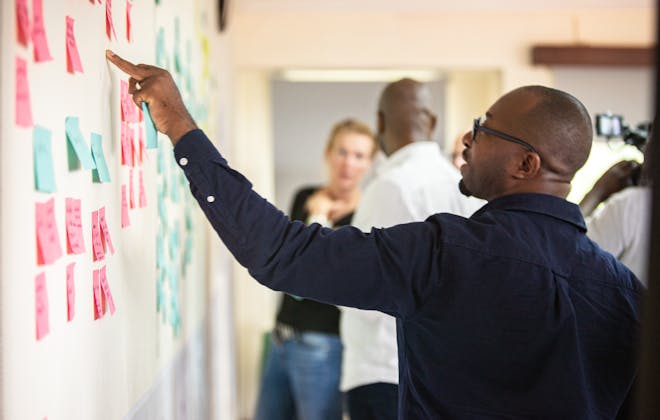 Group Leadership
Wouter van Hulten

Chief Executive Officer

Wouter is an internet pioneer with 20+ years of industry experience. Wouter cofounded in 1997 the first carrier neutral data centre in Amsterdam - SpeedPort, modelled after AboveNet and the Palo Alto Internet Exchange in California.

In 1999, he was part of the founding team of Interxion, which became Europe's leading data centre operator 20 years later. He initiated the Swiss Internet Exchange Swiss-IX in 2001, and the French France-IX in 2009. In July 2016, whilst at Interxion, he founded PAIX to focus 100% on the data centre opportunity on the African continent. He initiated and co-founded the Africa Data Centres Association in 2018, and is currently a board member.

Wouter grew up in Mali and Burkina Faso and graduated from Imperial College London with a Masters in Software Engineering, and received his MBA from INSEAD.

Robert Lavies

VP Development & Legal

Robert is a Legal and Investment Professional with 15+ years of experience in corporate and solar energy investments in Europe and Southern Africa.

Robert worked in M&A advisory with Lincoln International, Kempen & Co and Morgan Stanley in Frankfurt, Amsterdam and London. Robert obtained his legal qualification as an M&A lawyer with De Brauw Blackstone in Amsterdam and London.

Robert graduated from Leiden University, University of Amsterdam, Sciences Po Paris and London Business School.

Lynette Muema

Human Resource Manager

Lynette is an experienced HR professional highly skilled at recruitment, on boarding, employee relations, strategic HR planning and general HR operations with previous work experience across various industries including telecommunications, ICT and advertising.

She is a member of the Institute of Human Resource Management in Kenya and holds a Higher Diploma in Human Resource Management and a Masters in Management and Organization Development from the United States International University-Africa.
Country Managers
Bright Asiamah Tawiah

Managing Director, Ghana

Bright is a seasoned technology solutions sales and business development expert with over 17 years' experience in solutions sales, and customer management, retention, driving innovation, supporting P&L management, sales coaching, policy management and adding value to individuals and businesses both locally and abroad.

He has a Higher National Diploma in Marketing from Sunyani Technical University, BSc Marketing from Ghana Institute of Management and Public Administration, MBA focus in Marketing from University of Ghana Business School, Master of Arts in Economic Management Policy from University of Ghana Economics Department and LLB from Central University of Ghana.

Outside work, Bright is a soccer enthusiast, human rights advocate and a magnetic movie lover. 

Gathii Muhoro

Managing Director, Kenya

Muhoro is a seasoned techprenuer with over 12 years of experience in driving business in telcos and ICT companies. He has held several senior leadership positions and has guided teams to winning everyday both at Frontier optical networks and Mac mobile international limited. Muhoro's experience spans in the following solutions sales, customer management, retention, driving innovation, supporting P&L management, sales coaching and adding value to individuals and businesses.

He holds a Bachelors of Business Administration Degree in strategic management and marketing from Maseno University.

Outside of work, Muhoro loves swimming, is passionate in building businesses and loves to network.

Magloire Hiol

Managing Director, Côte d'Ivoire

Magloire is a senior executive with extensive business unit management experience in emerging markets. Specialized in the set-up, organisation, & development of commercial ecosystems in African settings. Previous roles with Winch Energy and Transsion Holding.